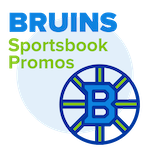 Signing Up For An Online Bruins Sportsbook
As of March 10th, 2023, you can now sign up for all of Massachusetts' new fully licensed sportsbooks. Signing up is super easy, and below we will get you ready to place that first wager in no time. Take a look at these simple steps to help get you all signed up and ready to wager:
Pick your favorite MA-licensed sportsbook, or even download a few to see which user experience is your favorite.
Enter your full details, including name, address, and contact info.
Verify your identity by uploading a copy of your ID.
Click to agree to the sportsbook's terms and conditions after reviewing.
The Best Licensed Sites Available in MA
All of these offer great bonuses and promotions you can take advantage of. We have tried each of them out and can verify that they are some of the best. You will see a mixture of promos, and some might even be the same, allowing you to maximize your free bet bankroll! Check below if you are looking for all the best cash bonuses and promotions. If you are from MA, you should also know the hometown players, meaning the sportsbooks that originated or have local headquarters.
The most notable from our research can be found in the toplist above.
Most Common Promotions and Bonuses
Each site will most likely have identical promotions and bonuses, albeit putting its spin on how it may appear on its platform. For example, some books might call it "bet insurance" when referring to a risk-free bet. Some of the most common bonuses and promotions are:
Risk-Free Bets- As mentioned above, risk-free bets can have various titles. One platform might call it "bet insurance," while others call it a "no-sweat bet." Regardless, a user can place a wager, sometimes up to $1,500, and receive the entire stake if it does not win. However, this type of bet requires you to deposit whatever you wish to wager.
Boosted Bets- Boosted bets are becoming more common in online sports betting, and users love it. A boost is when the oddsmakers increase the odds on a specific bet, resulting in a higher return than usual. A hypothetical example of this would be if the Bruins are +350 to win the Stanley cup, they might show it as the Bruins +500 to win the cup instead, being a "boost" in odds. There are also odds boosts offered on specific sports. One promotion might be a "100% odds boost on your next Bruins bet." The book will boost the odds on any straight bet you place within the Bruins category, doubling your potential profit.
Specials- Data shows that every online sportsbook offers specials, many in different forms. There has been an increase in "no brainer" style bets, in which the book gives the option to wager on something almost guaranteed to hit and makes it +100 on the site. It is usually so easy to hit that even a miracle can't make it lose. One example is "the bruins to have 1-plus shot on goal all game" at +100.
Referral Bonuses- These are some of the best to take advantage of, and just about every site offers a referral bonus to its users. For your referral bonus to kick in, you will need your colleague you referred to have a settled wager. That means that they placed a bet, which either won or lost.
Understanding the Odds Before placing a wager, you need to understand the terminology sportsbooks use. There are different ways to bet on the same game; some are more likely to hit, while others are less likely but have bigger payouts. Get familiar with these terms before placing a wager:
Straight bet- The easiest to understand, pick the Bruins to win outright. Expect to put up heavy juice, as the Bruins have been the favorite in recent years.
Parlay- This is when you combine multiple straight bets, increasing your odds and resulting in a much higher payout. To win a parlay, every single bet involved can lose.
Moneyline- The moneyline is a bet that only includes odds. You pick a specific team to win outright, with no points spread.
Puck Line- In the NHL, the puck line is always -1.5 or +1.5, depending on which team you bet on. Usually, the odds will drastically change if you choose a puck line bet.
Other Types of Bets Can You Place on the Boston Bruins
These days there are far more types of bets you can place in the NHL than the traditional moneyline and puck line bets. Between straight bets and parlays, you can win multiple bets during any single game by choosing prop bets. Prop bets in the NHL are simply ones that don't directly tie to the moneyline and puck line outcome. Some different forms you may be can be:
Total SOG- A total shots-on-goal bet is pretty straightforward, meaning you bet on any individual player to have over the amount listed by oddsmakers. You can combine players and parlay these in an attempt to maximize profit.
Total Points- Much like the above, a total points bet is a straightforward bet in which you pick a player and bet that he has over the number of points listed.
Anytime goalscorer– An anytime goalscorer bet is when you place a wager on a player to score a goal at any point in the game. Most of the time, these offer plus-money odds, making it a more enticing bet to maximize profits.
Individual period bets- An individual period bet is when you pick a team to win the period by the listed oddsmaker's amount or moneyline.
First 10 Minutes- If you like winning bets early on, this bet is for you. It's a yes or no bet, meaning you select the option you'd like to bet. Either choose "yes," a goal will be scored in the first 10 minutes, or "no."
Future Bets- A future bet is when you place a bet on something, usually weeks or months away. The most common example of a future bet would be placing a bet on the Bruins to win the Stanley Cup at +350. Other future bets include winning the conference, regular season wins, and individual player awards. *Be sure to check out the "same game parlay" sections. Our data shows that various sportsbooks offer this feature.*
Placing A Wager on the Bruins
If you've never placed an online sports bet, it can be unclear when looking at all the different numbers and teams on the screen. Follow these steps to avoid wrongfully placing a wager:
Be sure to identify the sport, team, or player you want to bet on first before blindly clicking the buttons.
Carefully review each wager before confirming; you can't reverse it once the bet is confirmed.
Once under the correct categories, click the box parallel to the wager you want, whether it is the team, player, or something else; you then type your wager amount.
Click confirm after reviewing and check your bets to be sure it is there. You can also receive a receipt for your wager if you'd like.
Look at betting trends and applicable data before making a wager. For example, if The Pastrnak scores more in home games, I might want to throw in a wager on it when the Bruins are playing in TD Garden.
How to Withdraw Your Winnings
So you've won money on your beloved Bruins and now want to see those funds hit the bank account. It is super easy to get that money in there and available to spend.
Find the withdraw button– You will find this on your profile page, Usually bottom right or top right of the screen.
Choose withdrawal amount – You must type your desired amount in. It isn't required to withdraw it all, and you can elect to keep some of the funds in the account as "house money."
Enjoy your winnings –It might take 48 hours on your first withdrawal, but it should be almost instant after that. We have found smaller amounts more convenient via Venmo, Paypal, and Apple Pay. At the same time, Big amounts worked better with ACH.
---
Current MA Promo Codes
---
Current NHL Promo Codes
Anaheim Ducks
Dallas Stars
Florida Panthers
Los Angeles Kings
Minnesota Wild
Montreal Canadiens
Nashville Predators
San Jose Sharks
Seattle Kraken
St. Louis Blues
Tampa Bay Lightning
Vancouver Canucks
Vegas Golden Knights
Washington Capitals
Winnipeg Jets
---
---
External source