Is Sports Betting Legal in Ohio?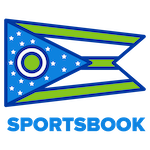 Sports betting has been legal in Ohio since December 2021, when Governor Mike DeWine signed HB 29, the Ohio sports betting law. While the law was approved in 2021, it took more than a year for the first sportsbooks to go live. Ohio sports fans were waiting until January 1, 2023, for the first licensed sports betting sites to launch and begin taking bets.
The state regulates sports betting through the Ohio Casino Control Commission (OCCC). It's responsible for outlining the regulations that all sportsbooks must follow, as well as awarding licenses. Without a license from the OCCC, a sportsbook cannot legally operate in the state.
Timeline of OH Sports Betting
May 2021 – Senate Bill 176 was introduced to legalize sports betting in Ohio
June 2021 – Amendments are made to Bill 176, and it becomes a part of House Bill 29, passes the Senate, and reaches the House
December 2021 – Conference committee agrees to changes to House Bill 29, which then clears the chambers
December 22, 2021 – Governor Mike DeWine signs House Bill 29 into law
January 2022 – The Ohio Casino Control Commission begins accepting license applications after setting out the rules
June 2022 – Governor Mike DeWine confirms Jan 1, 2023, as the legal sports betting launch date
January 1, 2023 – Licensed sportsbooks begin accepting the first legal bets in the state
Ohio Sports Betting at a Glance
| | |
| --- | --- |
| Retail sports betting legal status | Legal and live |
| Online sports betting legal status | Legal and live |
| Sports betting launch date | January 1, 2023 |
| Sports betting regulator | Ohio Casino Control Commission |
| Number of sportsbook licenses available | Up to 50 sportsbooks in total |
| Total bets placed in the first month | $1.1 billion |
| Sportsbook tax rate | 10% |
---
Top Ohio Sportsbooks
The Ohio Casino Control Commission is able to license up to 50 sportsbooks in the state. In total, there are 25 online betting licenses, but each license holder is able to launch a second site if it's able to justify it to the OCCC. While it's unlikely that there will ever be 50 sportsbooks to choose from, Ohio bettors already have a lot of different options available.
Here are some of the most popular legal sports betting sites you can join right now:

DraftKings OH
DraftKings is one of the most recognized betting brands in the US and is already proving to be the most popular option for bettors in Ohio. The site is incredibly easy to use and is tailored to first-time bettors, making it an ideal choice if you've never placed a bet online before.

PointsBet OH
PointsBet is a growing betting brand in Ohio that has loads of markets available. PointsBet users can take advantage of up to 300 markets on major events, and it also offers something called PointsBetting, a completely new way to bet on your favorite sports.
Caesars OH

Caesars offers one of the best cash bonuses to Ohio bettors, letting you claim up to $1500 when you first join. The site is really easy to use, and it works perfectly no matter what device you're using. With great odds and excellent features, it's a top choice for OH bettors.

BetMGM OH
BetMGM is a huge betting brand that has now launched in Ohio. If you're a fan of the NFL, it's probably the best sportsbook to join, as it currently has a deal to stream all NFL games during the season. In addition, it has lots of NFL betting markets to choose from.

Bet365 OH
Bet365 is the official betting partner of the Cleveland Guardians and is a huge betting brand in Europe. It's now available for Ohioans to sign up to and it has a lot to offer. You can claim bet credits when you first join, and overall, the site is really easy to use.

FanDuel OH
FanDuel is perhaps the best option when it comes to mobile betting, providing the best sportsbook app we've come across. It's incredibly intuitive to use, and there are lots of markets to bet on, including the best same-game parlays of any Ohio sportsbook.
Barstool OH
Barstool might be best known as a sports media company, but the launch of its own sportsbook has shown fans that it means business. In Ohio, you can claim up to $1000 when you first join, and there's an abundance of Barstool odds boosts to enjoy, all of which help you find more value on your bets.
---
Choosing a Sportsbook in Ohio
There are lots of different sportsbooks available in Ohio, and you should carefully consider all of your options before you join. Here are some of the most important things to look at when choosing a legal betting site:
Reviews
We review all available OH sportsbooks to help you find the best. If you're looking for a new betting site to use, our reviews give you all the information you need. We test each sportsbook out and reveal the best features and whether it's worth signing up to. You can compare our reviews to find the right sportsbook for you.
Bonuses
The best sportsbooks offer excellent bonuses to new and current bettors, making betting more fun. Sign-up offers let you claim rewards simply for creating an account, while regular offers incentivize betting regularly. Here are some of the bonuses you can enjoy when using top-rated OH betting sites:
Risk-free bets
Matched deposits bonuses
No deposit bonuses
Free bets
Odds and Lines
Better lines and odds mean you can find better value and win greater profits. If you want to win consistent profits when betting on sports, it makes sense to always use sportsbooks that offer the best odds and lines that you can find. When choosing a betting site, compare the available odds and lines on the sports you prefer to bet on.
Sports and Markets
Good sportsbooks let you bet on a wide range of sports and markets. While you might have a particular sport you prefer to bet on, it's still good to have variety and lots of options. Popular sports which are available at the best Ohio betting sites include:
NFL
NBA
NHL
MLB
Premier League soccer
Champions League soccer
MMA
College sports
When it comes to markets, more variety is also good. Top sportsbooks offer loads of markets to bet on, such as:
Moneyline
Point spread
Point total
Player props
Game props
Usability
Usability is another important factor when choosing a sportsbook. You want to find a site that makes creating an account and placing bets as simple as possible. Whether you're betting from a computer, tablet, or smartphone, you should be able to easily find your way around the site, use your account and find the events you want to bet on.
Payments
The best Ohio sportsbooks make it easy to deposit funds and withdraw winnings too. When choosing a betting site, you should always check to see which payment methods are supported. Ideally, there should be a range of options for you to make both deposits and withdrawals, and they should be completed quickly and without issues.
Customer Support
The experience you have while betting is important, and the best betting sites always provide support in case you need assistance. When choosing a sportsbook, check to see how easy it is to contact the support team and the average response time. Common methods for contacting customer support include:
Phone
Email
Live chat
Social media
---
How to Sign Up to a Sportsbook in Ohio
Signing up to a sportsbook is simple. Just follow these steps to join:
Choose one of our top-rated Ohio sportsbooks
Make sure you're currently in Ohio and that the site is licensed in the state
Visit the site or download the app if available
Enter your details after choosing the sign-up option
Verify your account by uploading a copy of your ID if requested
Make your first deposit using your preferred payment method
Claim your betting bonus
Choose a sport and event, then select a market to place your bet
---
Making Deposits at Ohio Sportsbooks
To start betting, you'll need to make a deposit. You can only bet if you have funds available in your account, whether that's bet credits, bonus funds, or real cash. Once you've signed up, making a deposit if your next step.
Most Ohio sportsbooks accept a wide range of payment methods for deposits, including:
Online banking
Debit/credit cards
Wire transfer
ACH/eCheck
Paynearme
Be sure to use a secure and trusted payment method and that there are no fees when funding your account. The best sportsbooks allow you to make instant and free deposits, so you can start betting as soon as you confirm your payment.
---
Claiming Ohio Sports Betting Bonuses
Ohio sportsbooks offer cash bonuses to encourage new users to sign up and start betting. You can find the best OH betting bonuses above, but you'll also need to know how to claim your offer and get the most out of it. All bonuses come with terms and conditions which affect how they can be claimed and used.
Here are some of the most common terms to look out for:
| | |
| --- | --- |
| Terms and Conditions | Explanation |
| Wagering requirement/rollover | Complete the wagering to withdraw your bonus |
| Promo code | Enter the promo code when making a deposit to claim your bonus |
| Minimum deposit | Deposit at least this amount to claim the bonus |
| Minimum bet | Make a bet of at least this amount to claim the bonus |
| Minimum odds | Make a bet at these odds or greater to claim the bonus |
---
Ohio Sportsbook Payouts
If you have cash in your betting account, you'll be able to withdraw it at any time. Withdrawing funds from your sportsbook account is a lot like depositing. The major difference is that you'll usually have to wait longer for your money to arrive. Here's a quick step-by-step guide to collecting your payout:
Choose the withdraw option
Select your preferred payment method
In most cases, you can only withdraw using the same method you used to deposit
Enter the amount you'd like to withdraw, ensuring it's above the minimum amount
Confirm the withdrawal and wait for your cash to arrive
The time it takes to receive your money will depend on the payment method you choose. Here are some common payout times for Ohio betting payment methods:
| | |
| --- | --- |
| Payment Method | Withdrawal Time |
| Debit card | 1-5 days |
| PayPal | 30 minutes to 1 day |
| Bank transfer | 1-7 days |
---
Mobile Betting Ohio
All sportsbooks currently available in Ohio are fully compatible with mobile devices. This means you can bet from anywhere you like, provided you're within the state borders. Mobile betting makes sports betting even easier and more convenient than ever, and most of the top-rated sites also have mobile apps you can download.
If you prefer to bet from our mobile, it's worth checking whether the site you're using offers an app. Mobile betting apps give you access to all the same sports, betting markets, odds, and bonuses that you'll find on the desktop site. Ohio mobile apps are easy to use, and you can receive notifications from the latest games and all your bets.
---
Popular Ohio Sports to Bet on
Sports are hugely popular in Ohio, and the state is home to some of the nation's biggest franchises. You can bet on all of the biggest teams, and most OH sportsbooks offer college sports betting too. Some of the most popular sports to bet on include:
The NFL is by far the most popular sport in Ohio and the most popular sport to bet on across the whole of the US. Interestingly, Ohio is one of just seven states that has more than one NFL team, and you´ll be able to bet on all of the action every season. Ohio's two NFL teams are:
The NBA is perhaps the second most popular sport, and there are loads of basketball fans throughout Ohio. The long season and busy schedule make it a perfect sport for betting, with loads of games and markets to bet on most days throughout the season. The only NBA franchise in Ohio is the:
Baseball may not be as popular as it once was, but it's still a huge sport in the US and is particularly big with bettors. There are more MLB games to bet on than any other major league, with 2,430 games during the regular season. Ohio has two MLB franchises:
College Sports
Ohio allows betting on college teams, too, so you can bet on college football, basketball, and other sports. All major OH sportsbooks accept betting on the biggest college events, although there are restrictions about betting on home games involving Ohio-based teams.
---
Why Sign Up to Multiple Ohio Sportsbooks
There are currently over ten different Ohio sportsbooks, all legal and safe to use. While some bettors prefer simply using just one site, nothing is stopping you from signing up to as many as possible. In fact, we encourage it. By joining multiple OH sportsbooks, you can make the most of lots of different benefits, including:
More Bonuses
By creating accounts at multiple sportsbooks, you can make the most of all the different welcome offers available. All Ohio betting sites currently offer bonuses, and signing up to just one site would limit you to just one bonus. The more sites you join, the more bonuses you can claim.
The Best Lines and Odds
Different sportsbooks offer different odds and lines, and it makes sense to compare before you place your bet. If you're signed up to multiple sportsbooks, you can easily take advantage of the best lines every time you bet, helping you make more profits.
Unique Features
Some sportsbooks offer unique features that you won't find anywhere else. If you only ever join one sportsbook, you won't get to try all of these features out. We recommend trying out as many options as possible to see which features you like best.
---
OH Betting FAQ
Is sports betting legal in Ohio?
Yes, sports betting was made legal in Ohio in December 2021. The first sportsbooks started taking bets just over a year later, on January 1, 2023, giving Ohioans access to legal and licensed sports betting.
Can I bet on sports online in Ohio?
Yes, the law allows both retail and online sportsbooks in Ohio. There are now several online sportsbooks to choose from, with more potentially on the way. The state allows up to 50 different betting sites to launch.  
Are there requirements for betting online in Ohio?
To legally bet online in Ohio, you must be at least 21 years old. You also need to be within the state borders when you place your bets. Sites use ID verification and geolocation to ensure bettors follow these requirements.
How many Ohio sportsbooks are there?
Ohio offers licenses for up to 50 sportsbooks. Right now, there are twelve licensed betting sites, though more could be on the way in the future.
Are bonuses available to Ohio bettors?
Yes, all of our top-rated OH online sportsbooks offer bonuses to new and current bettors. You can find out how to claim by checking our reviews. Always read through the full terms and conditions carefully before claiming any sports betting cash bonuses.
Do I need to be a resident of Ohio to bet legally?
No, provided you're within the state, you can legally sign up and start betting. It doesn't matter whether you're a resident or not. Just know that if you go back to your home state, you may not be able to continue betting, depending on your laws.
---
External links